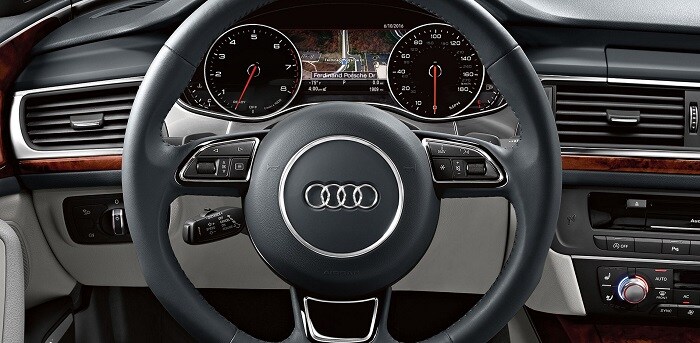 Parents rank child safety as a crucial area in all facets of their daily lives, whether it be containing certain aspects in their homes or restraining their children in their vehicles. Automakers are also aware of the need to continue to make vehicle improvements to protect children. According to the Federal Centers for Disease Control and Prevention, 638 children ages 12 years and younger died as occupants in motor vehicle crashes, and more than 127,250 were injured in the U.S. in 2013. Some of these deaths occurred due to not having the child restrained at all, and others were injured because the child-restraint systems were used incorrectly, according to the study. The study also noted that about 46% of car and booster seats are not correctly installed thus reducing their effectiveness.
The team at Audi Lynbrook shares a parents' concern about not installing a car or booster seat correctly. The Insurance Institute for Highway Safety is studying vehicles that use LATCH hardware or Lower Anchors and Tethers for Children. The IIHS says that child seats installed with LATCH are more likely to be correctly installed by parents than those using only seat belts. Audi Lynbrook is pleased to see that Audi placed more models than any other car manufacturer in the IIHS's top three ratings categories. Several Audi brand models including the 2017 Audi Q7, 2017 Audi A4, 2016 Audi A6, 2016 Audi A3, and 2016 Audi Q3 have been ranked the best in the industry for making it easier for caregivers to properly install child safety seats.
Audi brand vehicles were awarded "Good" and "Acceptable" ratings for the various vehicles. In the IIHS rating system, LATCH hardware is considered "Good" if it meets criteria, such as ensuring that the lower anchors are no more than ¾-inch deep within the space where the seat back and bottom cushions meet, or slightly deeper if there is open access to them. The Audi Q7 earned the "Good+" rating because it met all of the criteria for the IIHS "Good" rating as well as having extra LATCH positions. Audi Lynbrook invites parents and caregivers to stop by and, not only take a test drive, but investigate the new LATCH hardware.