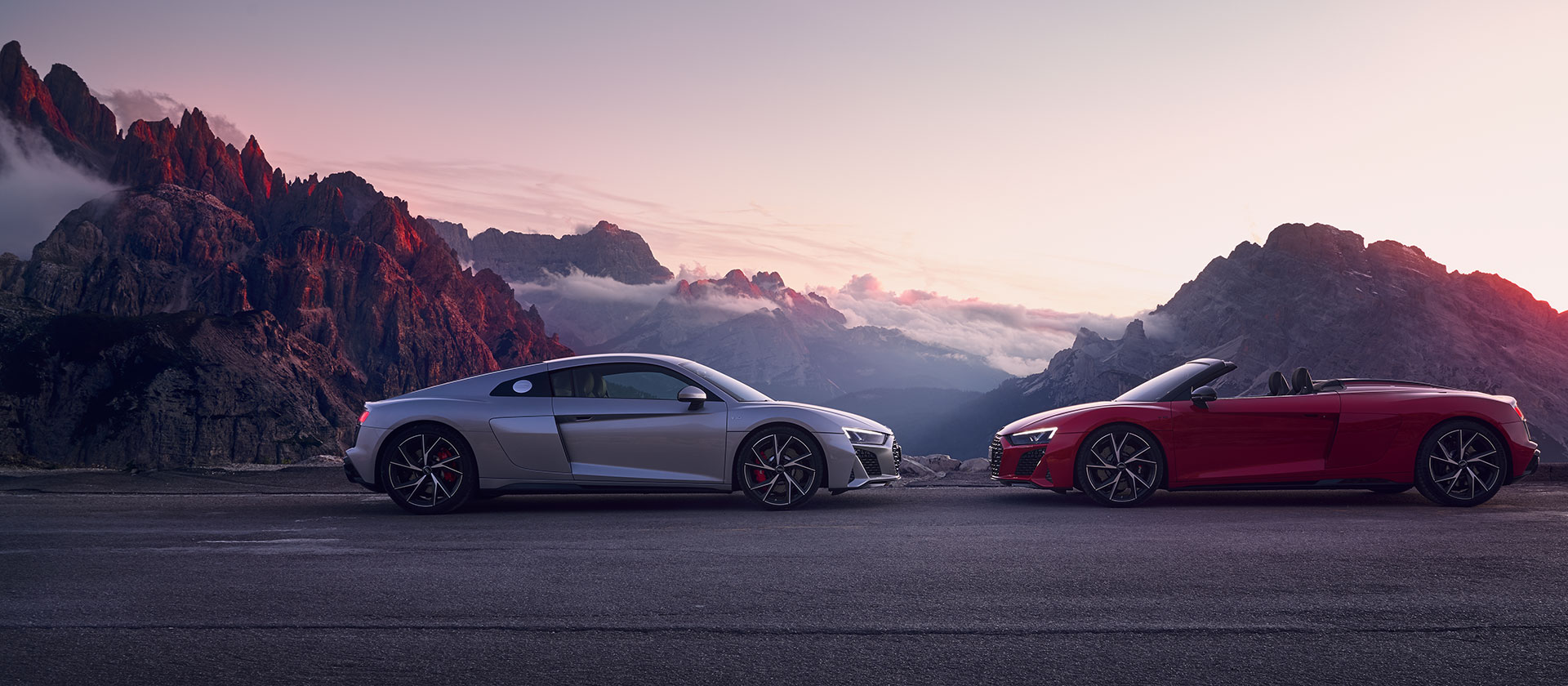 The Audi R8, powered by a mighty V10 engine, is a coupe that features incredible performance and an iconic design. For 2020, Audi boosted the vehicle's appeal even more by refreshing its exterior design. Needless to say, the R8 offers an extraordinarily comfortable ride. We take a closer look at this vehicle below.
Performance
The 2020 Audi R8 is a two-s eater and is available either as a sports coupe or convertible.
The base R8 is powered by a 5.2-liter V10 that delivers a whopping 562 horsepower and 406 pound-feet of torque. Also, it is paired with a seven-speed dual-clutch automatic transmission.
On the other hand, the R8 Performance model, which was previously known as the R8 Plus, is powered by the same V10, but the engine is tweaked to deliver more power at 602 horsepower and 413 pound-feet of torque. While an all-wheel-drive is standard, buyers can opt for a rear-wheel-drive too.
If you are looking for a car that is serious about its speed and is capable of delivering a meticulous performance on the road, then the R8 will definitely not disappoint you. With every model capable of exceeding 200 mph, you can be confident that this car will deliver a super performance every single time.
Styling and Comfort
The R8 boasts of a comfortable cabin for two. Despite its supercar status, the cabin is surprisingly functional and conservative. The seats are comfortable, suitable even for long drives.
Features such as leather upholstery, heated sport seats, a virtual instrument panel, wireless charging pad, dual-zone automatic climate control, Audi Connect remote telematics and control, and more make the R8 a vehicle that delivers a combination of convenience, comfort, style, and performance.
Safety
While speed and performance are the main focus for the Audi R8, safety has not been neglected either. In fact, with such dominant performance, Audi wants to make sure that you are safe on the road, and has equipped the coupe with several driver assistance features. These include front and rear parking sensors, a rearview camera system, a tire pressure monitoring system, and more.
Get in touch with us at Audi Lynbrook for more information.
Source: Audi